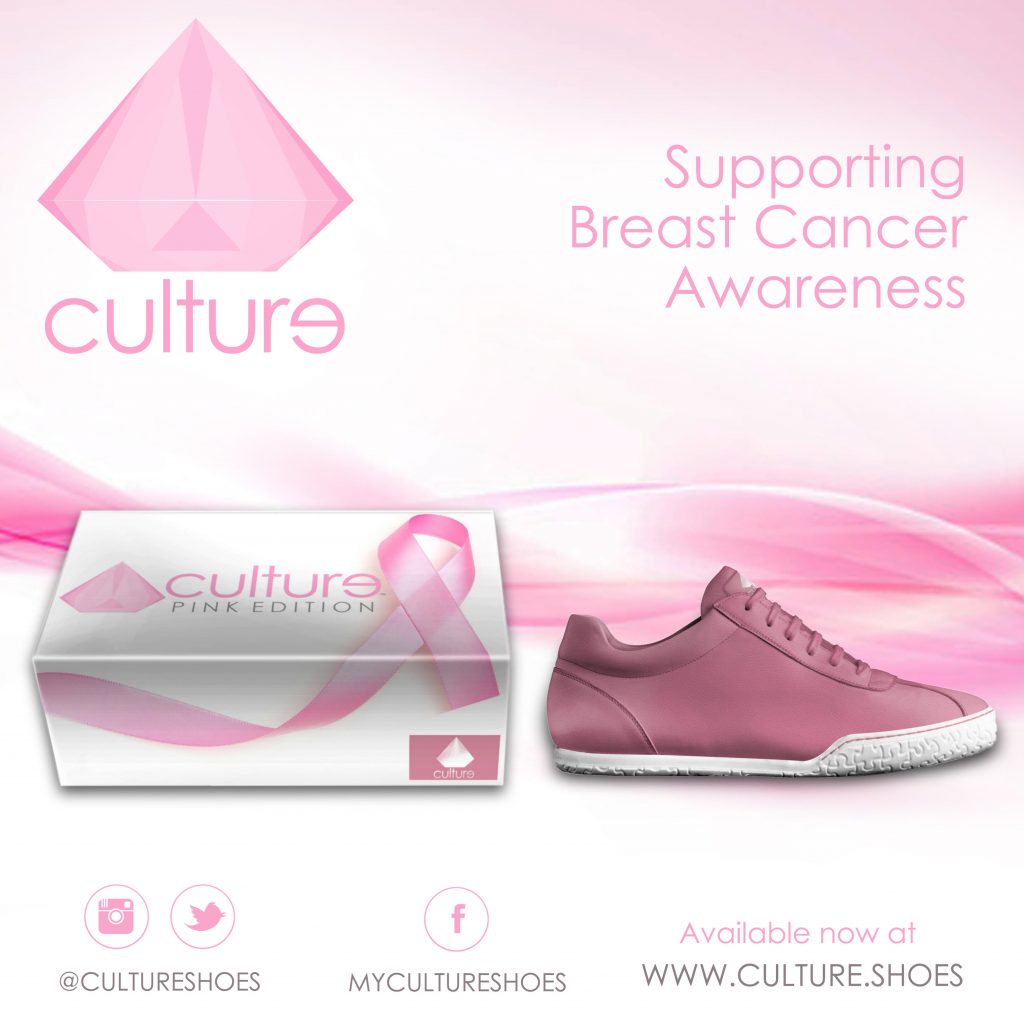 Our 5th Edition of Culture Shoes is available NOW and is supporting Breast Cancer Awareness, the sneaker can be purchased HERE. Our goal is to support people affected by Breats Cancer.
With the release of our 5th edition of Culture Shoes, it will be accompanied by our PINK EDITION T-Shirt and crew necks.
About Culture
Culture is a shoe brand made from the finest Italian leather and is produced in the famous Italian Shoe Valley in Le Marche, Italy.
"I create fashion and products infused with, and inspired by Hip Hop," says the founder of Culture, Edward Griffin.
Fashion and Hip Hop are very powerful medias and Culture realizes its prowess in creating a brand that goes beyond Hip Hop and embraces all cultures. Yes, Hip Hop in itself is a culture, it's the way people walk, talk, dress, look etc. Culture plans to make an impact on the sneaker industry by creating high-quality shoes for men and women while also bridging the gap between a person's way of living, being fashionable and trendsetting, while representing their culture with a purpose. Everyone celebrates their culture in different ways; the backward e represents the uniqueness in all of us.
###
For more information please contact Edward Griffin [email protected]